My Alma mater, UCLA,
won the College World Series on Tuesday
for the first time in the program's illustrious athletic history. With all of the great players we've had suit up in blue, it's about time they took home the ultimate prize.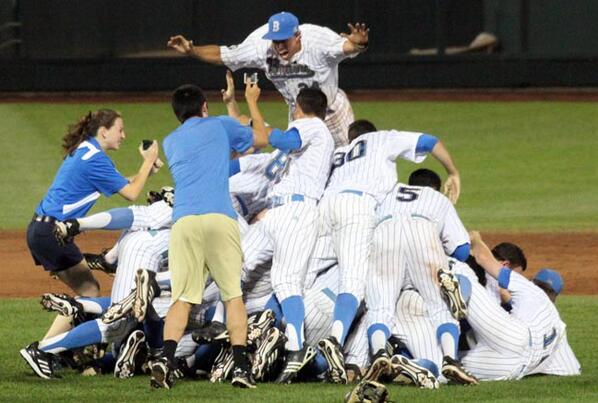 It's the
109th NCCA Title
in school history.
Congrats to the Bruins' baseball team on a great season!