*Part 1:
Zack Greinke Wins AL Cy Young
.*
*Part 2:
Tim Lincecum Wins NL Cy Young
.*
*Part 3:
Joe Mauer Wins AL MVP
.*
*Part 4:
Albert Pujols Wins NL MVP
.*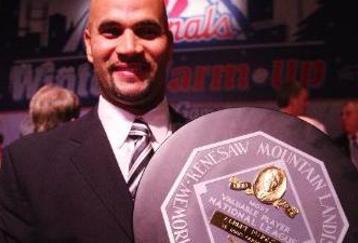 Andre Ethier finished 6th, while
Matt Kemp finished 10th in the voting
. Ethier's best placing was two 2nd place votes, while Kemp's best was two 4th place votes.
The last pair of Dodger outfielders to finish in the top 10 in MVP voting were
Brett Butler (7th) and Darryl Strawberry (9th) in 1991
.