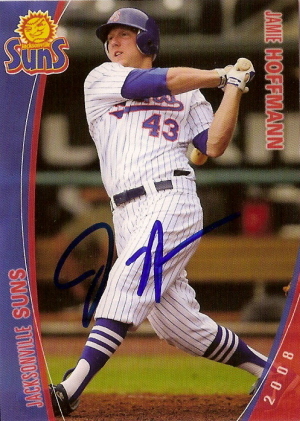 Jon Weisman
passes along multiple Dodger moves
:
Jamie Hoffmann was taken with the first selection in the Rule 5 Draft by the Yankees.
The Dodgers are going to offer arbitration to Jason Repko. Color me fucking stunned. He must have pictures of someone in the organization.
The Dodgers acquired Carlos Monasterios from the Mets, who selected him in the Rule 5 Draft. The price:

CASH

. Wasn't a lack of cash the problem? The reason why we couldn't offer arbitration to Wolf and Hudson? Oh wait, it was a "baseball decision". Fuck.
The Dodgers acquired Armando Zerpa from the Rays, who selected him in the aforementioned Rule 5 Draft.